How To Write and Photograph for Foreign Travel Markets
Photographers are visual storytellers similar to filmmakers and writers. While many photographers looking to expand their business are choosing to put their HD dSLR to work creating video, others are choosing writing to tell their stories. Photography and writing have always made sense for outdoor photographers.
When you think about it, somewhere online is a great photograph of just about every location of interest to travelers making stock photography a tough business. While it is often said that 'a picture is worth a thousand words' in some cases a photograph without supporting text might not tell the complete story while a written article without photography may have less appeal to a reader. Photographs sell magazines and convince readers that a story is worth reading, making writing and photography a perfect marriage.
Since many photographers travel to photograph and then promote their images to the editorial markets, they can increase their sales in both domestic and foreign markets by offering photo/text packages. Editors have always been interested in working with qualified photographer/writers who could provide the total package. The ability to write is important and can be learned, but teaming up with an established writer is another option.
To get started, begin generating ideas or more importantly, a series of ideas for your next trip.  You should plan to multi task your efforts into as many marketable products as you can for a single adventure. For example; you might be planning to visit Patagonia and specifically Torres Del Paine National Park in Chile where you plan to photograph and shoot video clips for stock. To capture the stunning scenery you plan on trekking, taking a short backpack trip, and a couple days at an eco lodge. Just in this short example are 4 story ideas: photographing the national park, trekking around Patagonia, backpacking in Torres Del Paine, and staying at an eco-lodge.
Research is critical to not only determining what stock imagery to capture, but what stories can be generated. Prior to any trip, spend time establishing where to go and what to photograph while also establishing potential markets for your editorial packages. Understanding who might publish your articles will guide you in what you photograph and even where you visit.
Both North American and Foreign publishers should be looked at and online research is the easiest method to finding them. However, online searches can't replace the time spent perusing the magazine racks at the airports, hotels, and tourist sites and especially when overseas. There you might discover more potential publications not easily found online. There are several websites that also provide listings of markets such as membership site: www.worldwidefreelance.com, which maintains a database of 2500 foreign publishers. Another site is www.publishersglobal.com which lists magazines and book publishers from around the globe.
Upon returning from your trip it's time to start marketing your photo text packages to the selected publications. Starting with your North American contacts, send off a query by email, unless their writer's guidelines on the website suggest otherwise. The subject line should capture their attention and in as few words as possible.
When creating a query, keep it short as in 150 words and start right off with a sentence that grabs their attention. Never send the full story, only a query to determine interest. If the writers guidelines don't say who to send the query to, start with the senior editor or managing editor and specifically address them by name. If you send it to the wrong editor it will often find its way to the correct editor. If you have not heard within three weeks, follow up another email to inquire about their interest. If you still get no answer consider going up the ladder to another editor or craft a new query with a different story.
When querying foreign markets, ask if they accept English language stories. Many of the larger foreign publications have English versions on their websites and have staff to translate, but others may not. If they don't accept an English version, offer to have the story translated and then hire a local college student to translate for you.
Avoid as well, sending email attachments with your query. The concern is viruses and your attachments, let alone the email, may not get opened. Instead, your website should have samples of your writing and a gallery of the photography available for your story. Include links to these as well as your bio stating who you are and any awards or other career highlights you have received.
Once a story is accepted, your ability to resell that article depends on who plans to publish it first. Generally, most publishers want rights specific to their country, such as First North American Serial Rights for the U.S. and Canada. This means the magazine gets first rights to the article in North America but you can sell the article to foreign markets without concern. The usual exception is in-flight magazines which often have overlap between countries so extra caution is warranted here when submitting your query.
Many North American writer/photographers consider the North American markets their primary targets with the foreign markets being secondary due to the payment schedule. Foreign publishers generally pay less than their North American counterparts so a strategy of selling the package in North America first followed by reselling to as many foreign markets as possible maximizes the income potential of a story package. While it is common practice to query multiple foreign markets on the same story, craft each query specifically to that publisher.
Getting paid, or rather not getting paid is a common concern when working in foreign markets. While it is easy to get paid for stock photography by insisting that payment be made before the image can be downloaded, editorial markets often pay on publication. This concern should not be enough to dissuade you from approaching foreign markets. The more stories you publish the more income you earn and while it's possible to get 'burned' on a payment, it is rare. To help avoid that however, send the editor a confirmation email upon acceptance recapping the usage and price. Such as: "…just to recap, you are interested in my story on trekking in Nepal for one-time rights in India and at $350 US …" Spell out the agreement as you understand it and wait for a reply.
With foreign markets, always insist on getting paid in US dollars to avoid banks fees for currency conversion and also the exchange rate. While a few publications may still send checks, some will do wire transfers to your bank and if so, never give out your bank account number. Instead set up a separate account with minimal cash in it and use this for all wire transfers so avoid the account being compromised. Even better; use PayPal for all transfers of funds.
While the markets for still images have stagnated, the demand for storytellers is increasing both in moving pictures and the written word. Adding the ability to write magazine articles to your resume expands the services you offer, increases your income, and opens doors for your other products. Once a relationship has been established with an editor, they might return in search of more images or another assignment.
Are you a travel photographer and writer? Please share your thoughts.
Related Posts: Dave Showalter Tells Us How He Writes and Photographs for Wilderness Magazine, We have got to get out now: Escape from the Congo
eBook: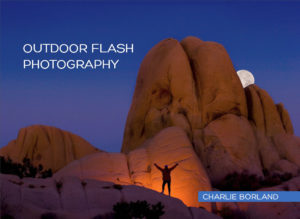 This article was originally written for Currents, the journal of the North American Nature Photographers Association. If you are a nature or travel photographer you should join.